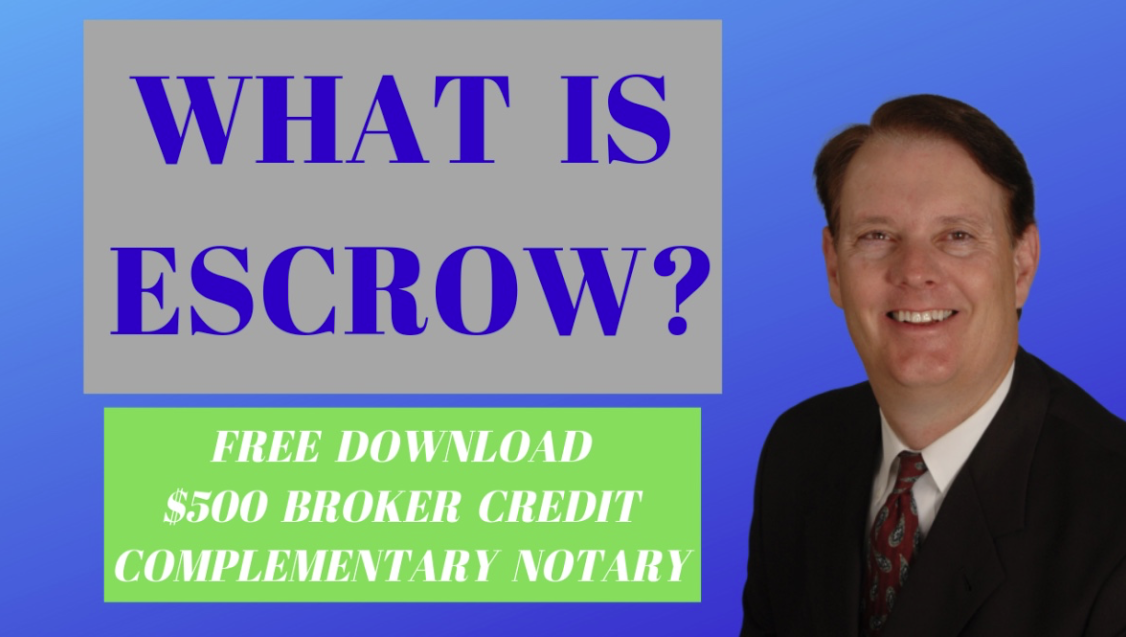 WHAT IS ESCROW? WHY DO WE NEED TO USE ESCROW COMPANIES FOR REAL ESTATE TRANSACTIONS IN CALIFORNIA?
WATCH THIS VIDEO - https://youtu.be/sZFgNuYmkUw

In California, most Real Estate Transactions utilize an Independent Third Party Escrow Company. This video helps Buyers and Sellers understand what an Escrow Company does, and what they are required to do for a smooth transaction.
FOR MORE INFORMATION OR TO SEARCH THE MLS FOR FREE, CALL MIKE BROWN BROKER AT 760.822.8734 OR VISIT www.SouthCoastExclusivePropoerties.com