SAN CLEMENTE REAL ESTATE MARKET UPDATE: San Clemente, CA 92672
Thu May 16 2019

This week the median list price for San Clemente, CA 92672 is $1,399,000 with the market action index hovering around 31. This is less than last month's market action index of 32. Inventory has held steady at or around 140. Click here to stay informed with the San Clemente market!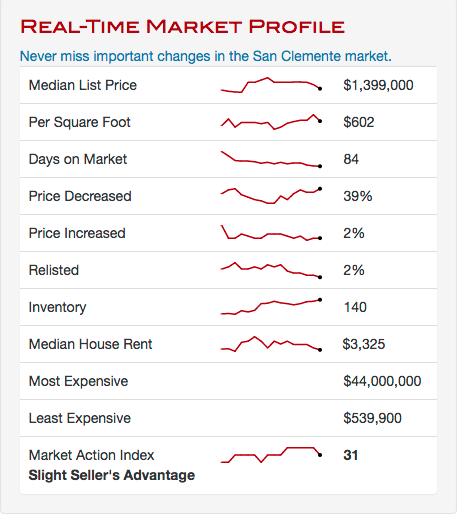 Market Action Index
The Market Action Index answers the question "How's the Market?" by measuring the current rate of sale versus the amount of the inventory. An index above 30 implies Seller's Market conditions. Below 30, conditions favor the buyer.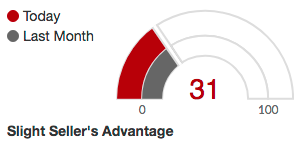 The market has started cooling and prices have been flat for several weeks. Since we're in the Seller's zone, watch for changes in MAI. If the MAI resumes its climb, prices will likely follow suit. If the MAI drops consistently or falls into the Buyer's zone, watch for downward pressure on prices.

FOR MORE INFORMATION, CALL MIKE BROWN BROKER OR BILL FERDI LUXURY HOME AGENT AT 760.822.8734