DANA POINT REAL ESTATE: MARKET UPDATE for Dana Point, CA 92629
Wed Mar 27 2019
This week the median list price for Dana Point, CA 92629 is $1,749,500 with the market action index hovering around 27. This is less than last month's market action index of 28. Inventory has held steady at or around 116. Click here to stay informed with the Dana Point market!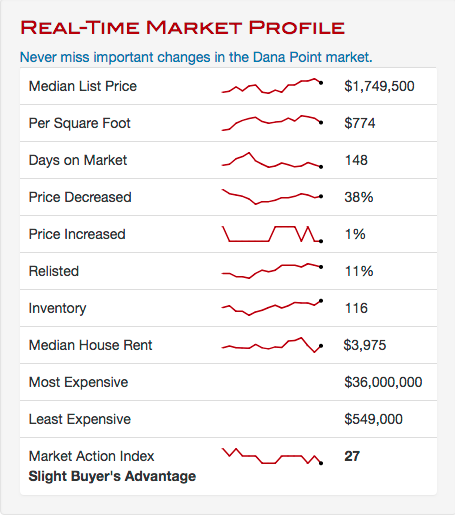 Market Action Index
The Market Action Index answers the question "How's the Market?" by measuring the current rate of sale versus the amount of the inventory. An index above 30 implies Seller's Market conditions. Below 30, conditions favor the buyer.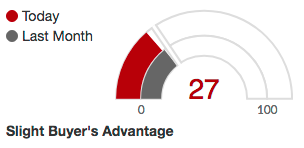 In terms of supply and demand, the market is getting cooler - more supply is coming on the market relative to the sales demand. However, in recent weeks prices have been moving higher. Since it is technically a Buyer's market, this price trend may be a result of improved quality (newer, larger homes) of the homes being listed. Look at the descriptive statistics where you may notice the homes being listed are larger and younger than they have been in the past.
#DanaPointRealEstate
#LuxuryHomes
#LuxuryHomesForSale
#MikeBrownBroker
#CoastalProperties
#DreamHomes
#DreamHomesForSale
#LuxuryHomesAndEstates
#CorporateRelocationSpecialists
#CorporateRelocation