The City Of Carlsbad Real Estate Update...
The median list price for homes in CARLSBAD, CA this week is $1,199,950. The 157 properties have been on the market for an average of 91 days. DOM continue to increase in Q4.
Inventory has been decreasing lately but the Market Action Index is falling also. With days-on-market climbing, these are relatively negative implications for the market.
This is mainly due to the Holiday Season as available homes for sale decline and some Buyers push back their purchase decisions until Q1 2018.
While the Market Action Index shows some strengthening in the last few weeks, prices have not seemed to move from their plateau. Should the upward trend in sales relative to inventory continue, expect prices to resume an upward climb in tandem with the MAI in December and early 2018.
DATA PROVIDED BY ALTOS RESEARCH SAN DIEGO - ADDITIONAL COMMENTS MADE BY MIKE BROWN BROKER - SOUTH COAST EXCLUSIVE PROPERTIES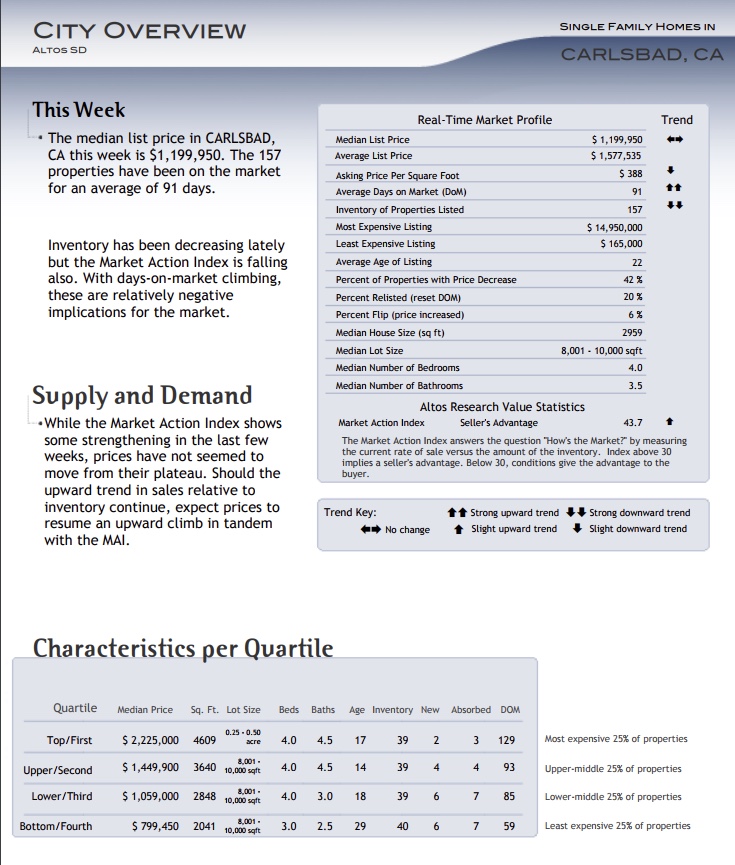 ZIP CODE 92008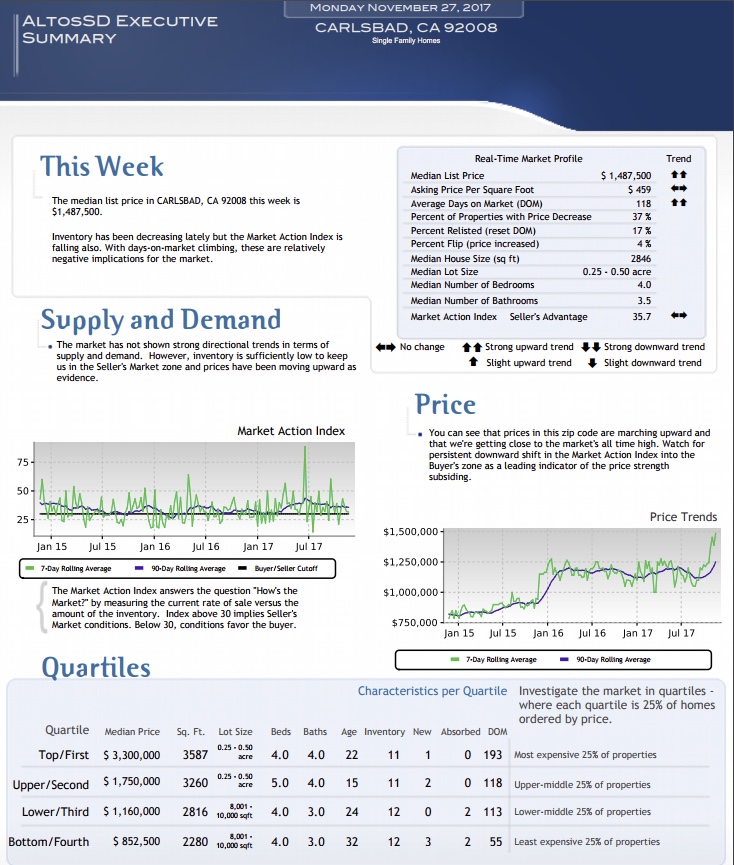 ZIP CODE 92009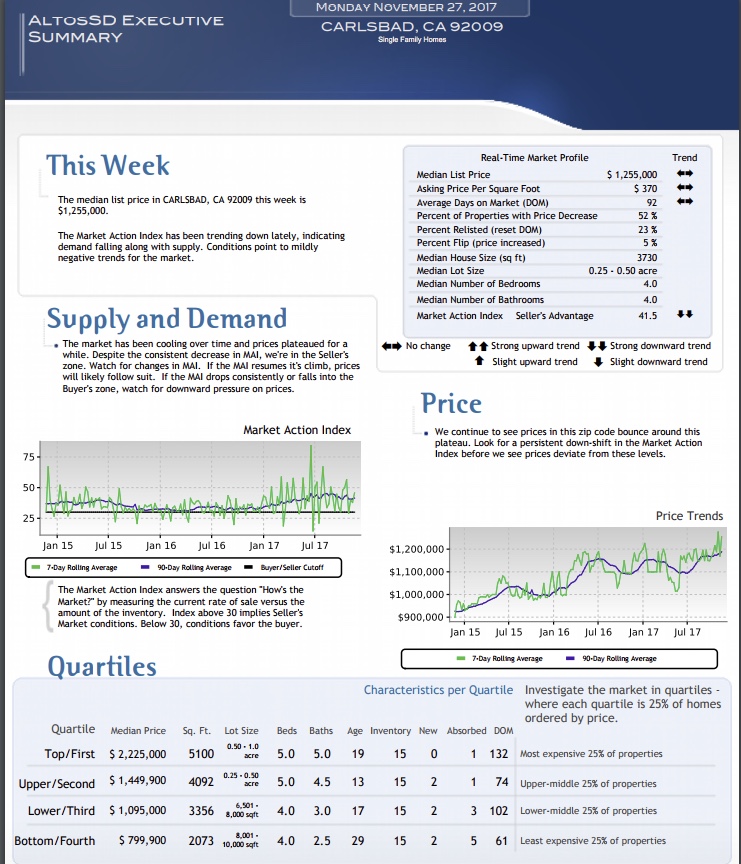 ZIP CODE 92010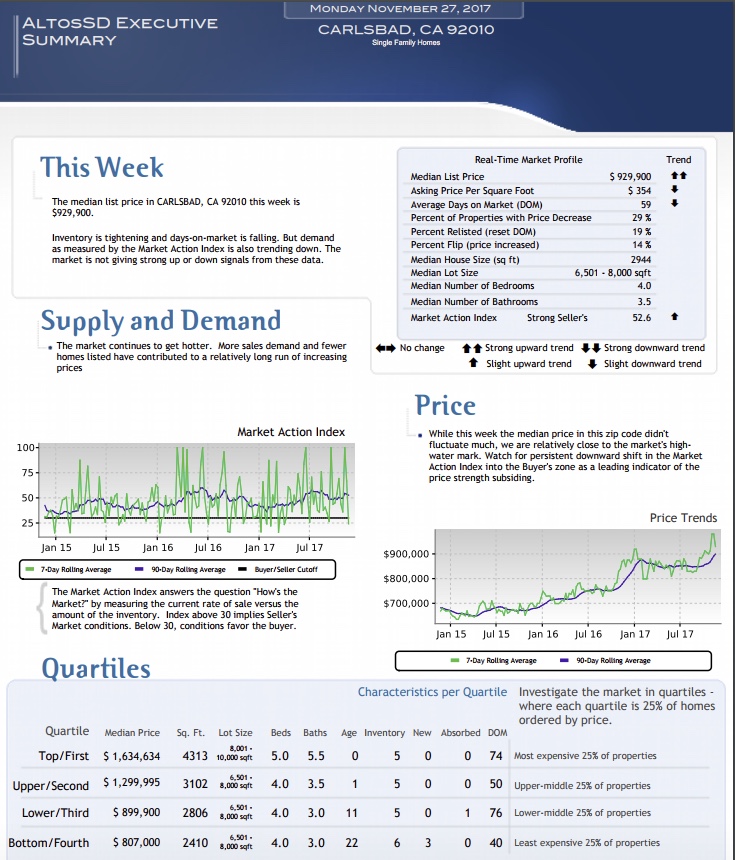 ZIP CODE 92011