March 7, 2018

Home Prices: The Difference 5 Years Makes
Read More
March 6, 2018
Competition is Coming, Are You Thinking of Selling Your Home?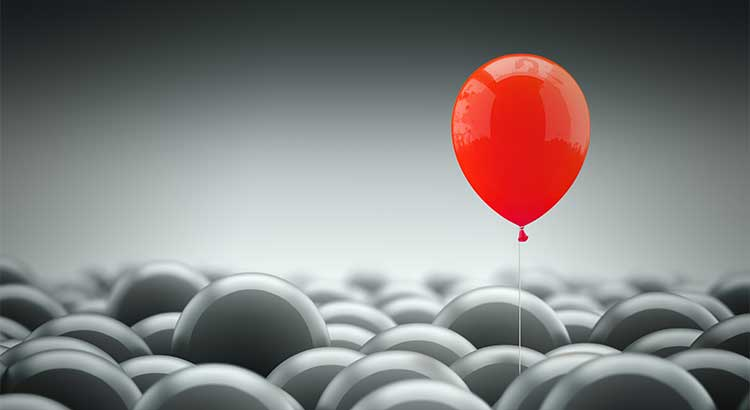 The number of building permits issued for single-family homes is the best indicator of how many newly built homes will rise over the next few months. According to the latest U.S. Census Bureau and U.S. Department of Housing & Urban DevelopmentResidential Sales Report, the number of these permits were up 7.4% over last year.
How will this impact buyers?
More inventory means more options. Lawrence Yun, NAR's Chief Economist, explained this is good news for the housing market – especially for those looking to buy:
"This rise in single-family housing construction will help tame home price growth, and the increase in multifamily units should continue to help slow rent growth."
How will this impact sellers?
More inventory means more competition. Today, because of the tremendous lack of inventory, a seller can expect:
A great price on their home as buyers outbid each other for it
A quick sale as buyers have so little to choose from
Fewer hassles as buyers don't want to "rock the boat" on the deal
With an increase in competition, the seller may not enjoy these same benefits. As ChiefEconomist Nela Richardson, added:
"Because existing home inventory has been so low for so long, new construction is taking a larger share of the market…Builders meet the buyers and see the demand firsthand."
Bottom Line
If you are considering selling your house, you'll want to beat this new competition to market to ensure you get the most attention for your listing and the best price.
Read More
March 5, 2018
Housing Market Expected To "Spring Forward" This Year
Read More
March 2, 2018
4 Reasons to Sell This Spring
Read More
March 2, 2018

Are Home Values Really Overinflated?
Read More
February 28, 2018
It's Tax Season… Use Your Refund to Jump Start Your Down Payment Savings!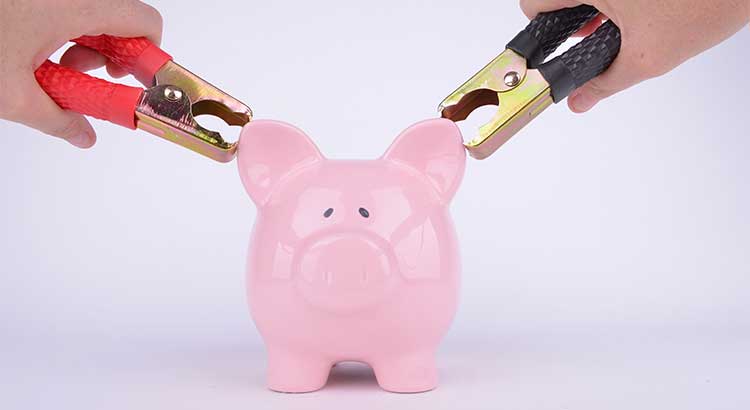 According to data released by the Internal Revenue Service (IRS), Americans can expect an estimated average refund of $2,840 this year when filing their taxes. This is down slightly from the average refund of $2,895, last year.
Tax refunds are often thought of as 'extra money' that can be used toward larger goals; for anyone looking to buy a home in 2018, this can be a great jump start toward a down payment!
The map below shows the average tax refund Americans received last year by state. (The refunds received for the 2017 tax year should continue to reflect these numbers as the new tax code will go into effect for 2018 tax filings.)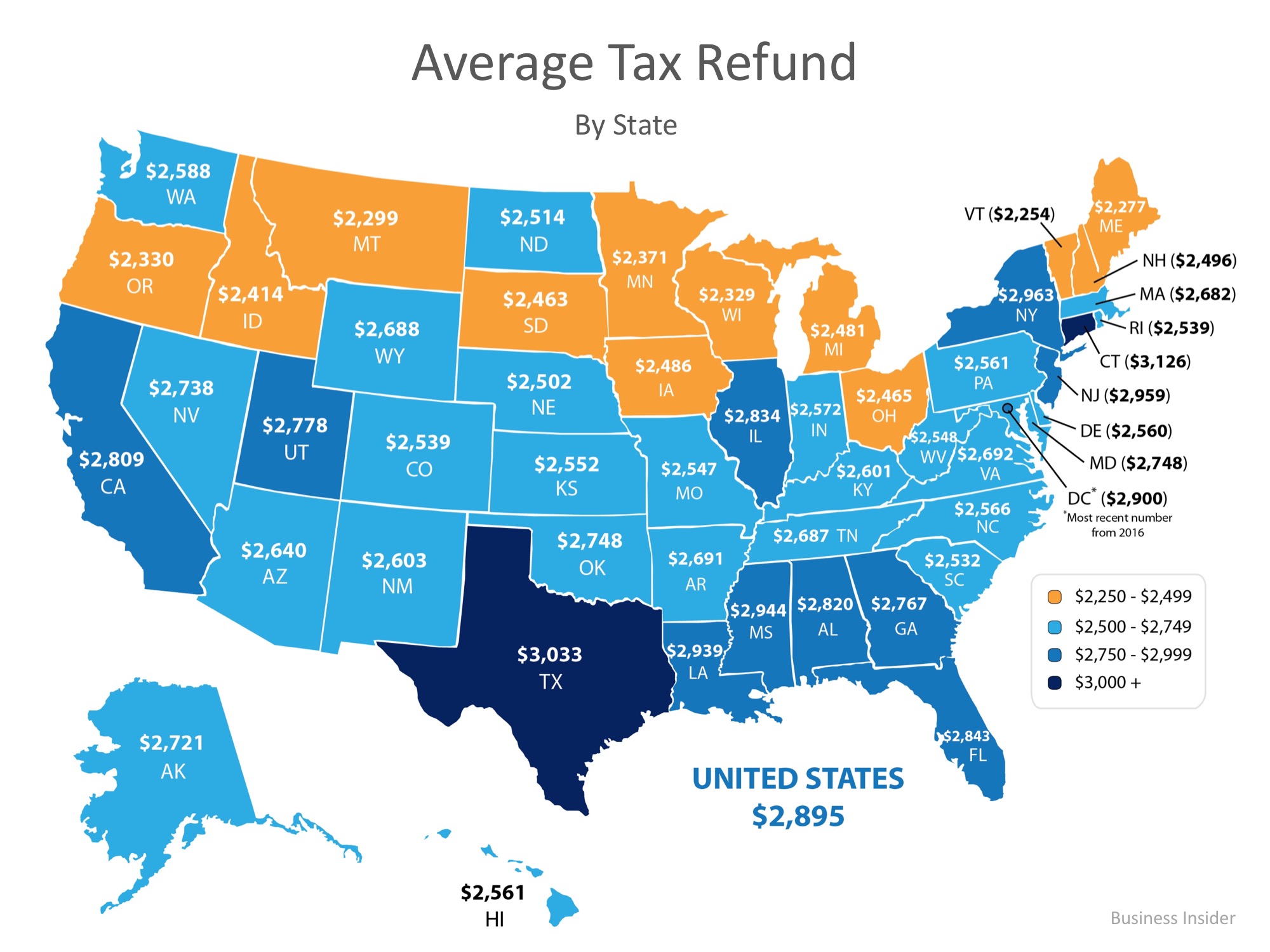 Many first-time buyers believe that a 20% down payment is required to qualify for a mortgage. Programs from the Federal Housing Authority, Freddie Mac, and Fannie Mae all allow for down payments as low as 3%, with Veterans Affairs Loans allowing many veterans to purchase a home with 0% down.
If you started your down payment savings with your tax refund check this year, how close would you be to a 3% down payment?
The map below shows what percentage of a 3% down payment is covered by the average tax refund by taking into account the median price of homes sold by state.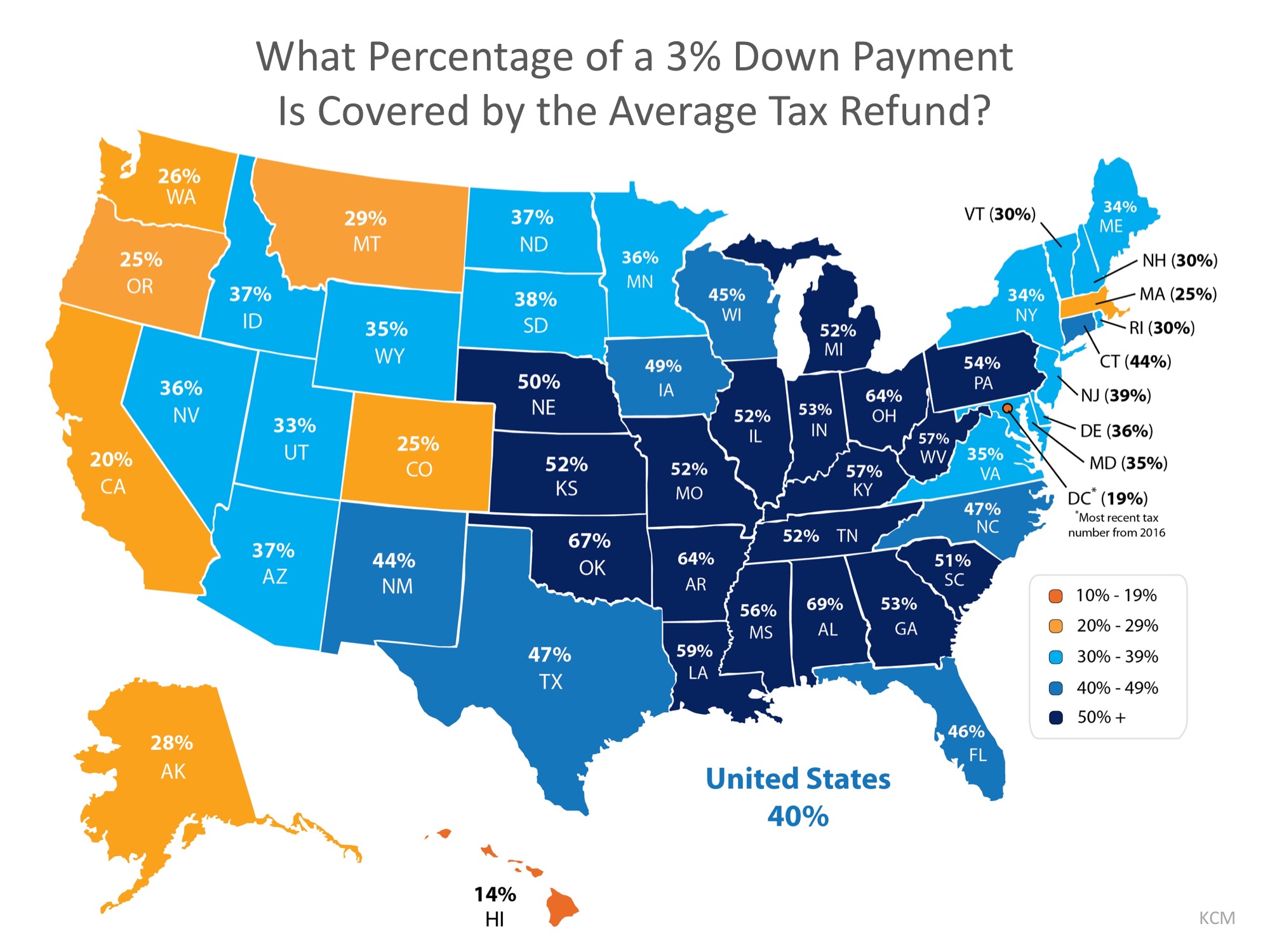 The darker the blue, the closer your tax refund gets you to homeownership! For those in Alabama looking to purchase their first homes, their tax refund could potentially get them 69% closer to that dream!
Bottom Line
Saving for a down payment can seem like a daunting task. But the more you know about what's required, the more prepared you can be to make the best decision for you and your family! This tax season, your refund could be your key to homeownership!
Read More
February 27, 2018
Is Now a Good Time to Rent?
Read More
February 26, 2018
Latest NAR Data Shows Now Is a Great Time to Sell!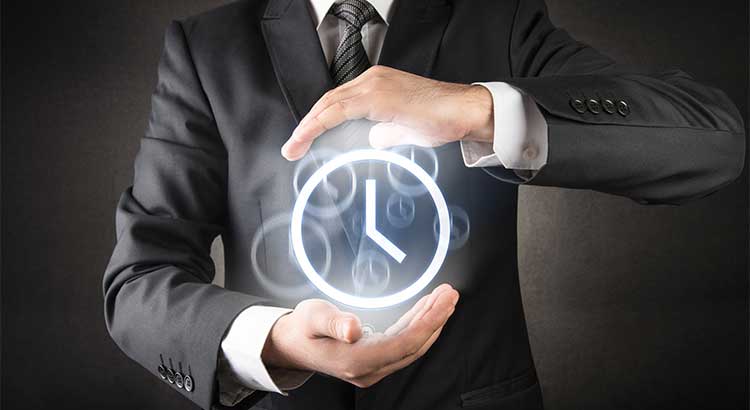 We all realize that the best time to sell anything is when demand for that item is high, and the supply of that item is limited. Two major reports released by the National Association of Realtors (NAR) revealed information that suggests that now is a great time to sell your house.
Let's look at the data covered in the latest REALTORS® Confidence Index and Existing Home Sales Report.
REALTORS® CONFIDENCE INDEX
Every month, NAR surveys "over 50,000 real estate practitioners about their expectations for home sales, prices and market conditions." This month, the index showed (again) that homebuying demand continued to outpace the supply of homes available in January.
The map below illustrates buyer demand broken down by state (the darker your state, the stronger demand there is).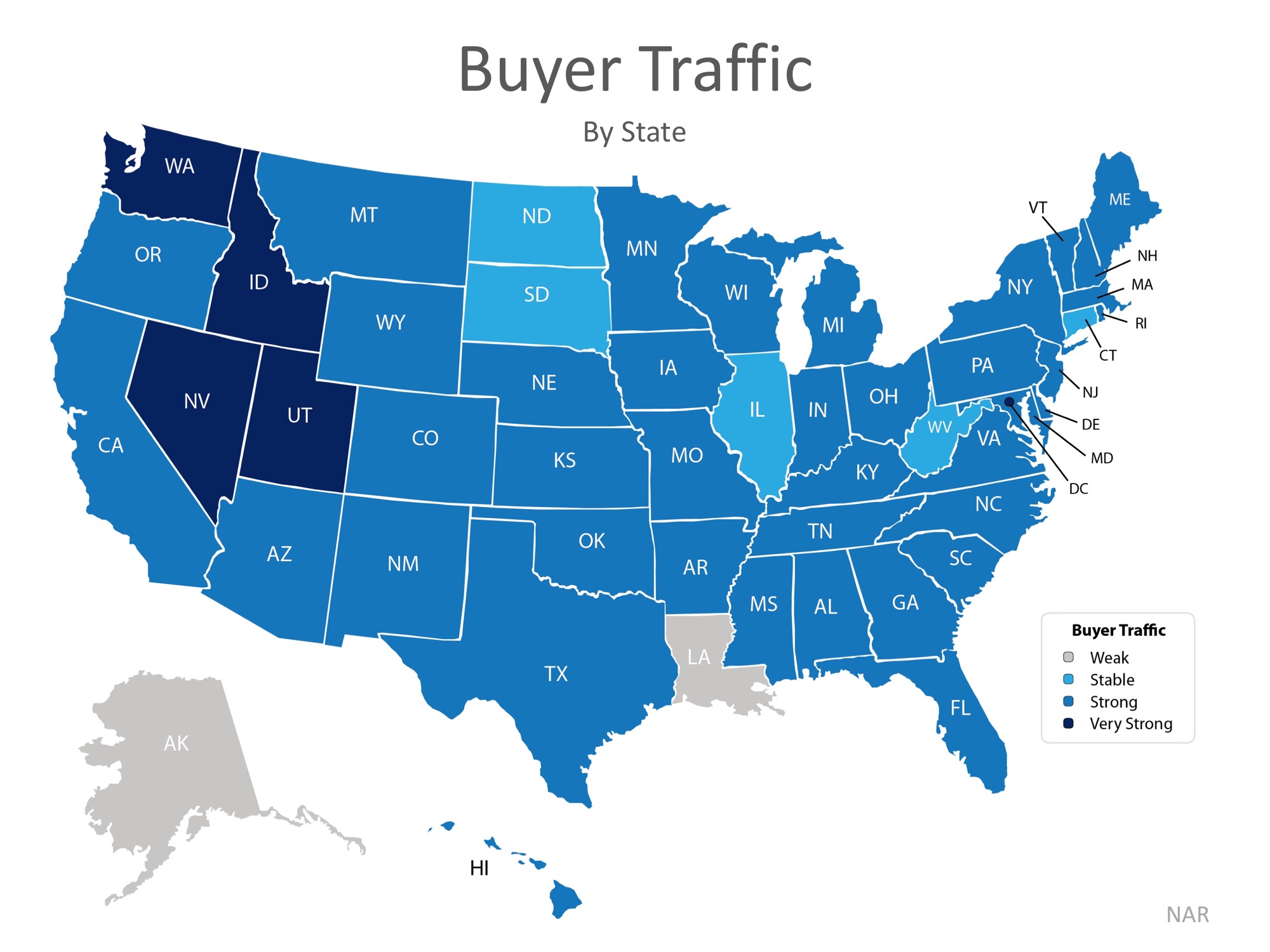 In addition to revealing high demand, the index also shows that compared to conditions in the same month last year, seller traffic conditions were 'weak' in 22 states, 'stable' in 25 states, and 'strong' in only 4 states (Alaska, Nevada, North Dakota & Utah).
Takeaway: Demand for housing continues to be strong but supply is struggling to keep up, and this trend is likely to continue throughout 2018.
THE EXISTING HOME SALES REPORT
The most important data revealed in the report was not sales but was instead the inventory of homes for sale (supply). The report explained:
Total housing inventory rose 4.1% from December to 1.52 million homes available for sale.
Unsold inventory is 9.5% lower than a year ago, marking the 32nd consecutive month with year-over-year declines.
This represents a 3.4-month supply at the current sales pace.
According to Lawrence Yun, Chief Economist at NAR:
"Another month of solid price gains underlines this ongoing trend of strong demand and weak supply. The underproduction of single-family homes over the last decade has played a predominant role in the current inventory crisis that is weighing on affordability."
In real estate, there is a guideline that often applies; when there is less than a 6-month supply of inventory available, we are in a seller's market and we will see appreciation. Between 6-7 months is a neutral market, where prices will increase at the rate of inflation. More than a 7-month supply means we are in a buyer's market and should expect depreciation in home values.
As we mentioned before, there is currently a 3.4-month supply, and houses are going under contract fast. The Existing Home Sales Report shows that 43% of properties were on the market for less than a month when sold.
In January, properties sold nationally were typically on the market for 42 days. As Yun notes, this will continue unless more listings come to the market.
"While the good news is that Realtors in most areas are saying buyer traffic is even stronger than the beginning of last year, sales failed to follow course and far lagged last January's pace. It's very clear that too many markets right now are becoming less affordable and desperately need more new listings to calm the speedy price growth."
Takeaway: Inventory of homes for sale is still well below the 6-month supply needed for a normal market and supply will 'fail to catch up with demand' if a 'sizable' supply does not enter the market.
Bottom Line
If you are going to sell, now may be the time to take advantage of the ready, willing, and able buyers that are still out searching for your house.
Read More
February 23, 2018
The Mortgage Process: What You Need to Know [INFOGRAPHIC]
Some Highlights:
Many buyers are purchasing a home with a down payment as little as 3%.
You may already qualify for a loan, even if you don't have perfect credit.
Take advantage of the knowledge of your local professionals who are there to help you determine how much you can afford.
Read More
February 23, 2018
Mortgage Rates on FIRE! Home Prices Up in Smoke?
Read More