December 6, 2017
Home Prices Up 7% from Last Year
Read More
December 5, 2017
Why Is There So Much Paperwork Required to Get a Mortgage?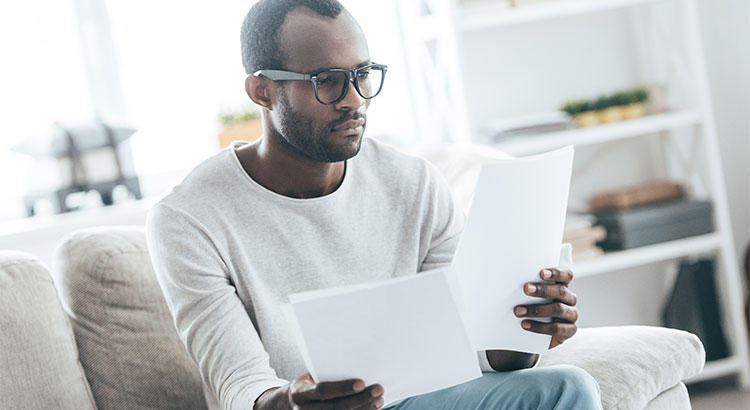 Why is there so much paperwork mandated by the lenders for a mortgage loan application when buying a home today? It seems that they need to know everything about you and requires three separate sources to validate each and every entry on the application form.
Many buyers are being told by friends and family that the process was a hundred times easier when they bought their home ten to twenty years ago.
There are two very good reasons that the loan process is much more onerous on today's buyer than perhaps any time in history.
1. The government has set new guidelines that now demand that the bank proves beyond any doubt that you are indeed capable of paying the mortgage.
During the run-up to the housing crisis, many people 'qualified' for mortgages that they could never pay back. This led to millions of families losing their home. The government wants to make sure this can't happen again.
2. The banks don't want to be in the real estate business.
Over the last seven years, banks were forced to take on the responsibility of liquidating millions of foreclosures and also negotiating another million plus short sales. Just like the government, they don't want more foreclosures. For that reason, they need to double (maybe even triple) check everything on the application.
However, there is some good news in the situation.
The housing crash that mandated that banks be extremely strict on paperwork requirements also allowed you to get a mortgage interest rate around 4%.
The friends and family who bought homes ten or twenty years ago experienced a simpler mortgage application process, but also paid a higher interest rate (the average 30-year fixed rate mortgage was 8.12% in the 1990s and 6.29% in the 2000s).
If you went to the bank and offered to pay 7% instead of around 4%, they would probably bend over backward to make the process much easier.
Bottom Line
Instead of concentrating on the additional paperwork required, let's be thankful that we are able to buy a home at historically low rates.
Read More
December 4, 2017

5 Reasons to Sell This Winter!
Read More
December 3, 2017
Bubble Alert! Is it Getting Too Easy to Get a Mortgage?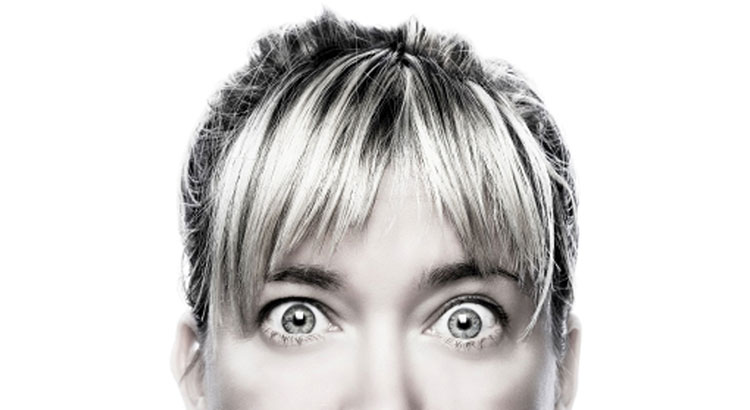 There is little doubt that it is easier to get a home mortgage today than it was last year. The Mortgage Credit Availability Index (MCAI), published by the Mortgage Bankers Association, shows that mortgage credit has become more available in each of the last several years. In fact, in just the last year:
More buyers are putting less than 20% down to purchase a home
The average credit score on closed mortgages is lower
More low-down-payment programs have been introduced
This has some people worrying that we are returning to the lax lending standards which led to the boom and bust that real estate experienced ten years ago. Let's alleviate some of that concern.
The graph below shows the MCAI going back to the boom years of 2004-2005. The higher the graph line, the easier it was to get a mortgage.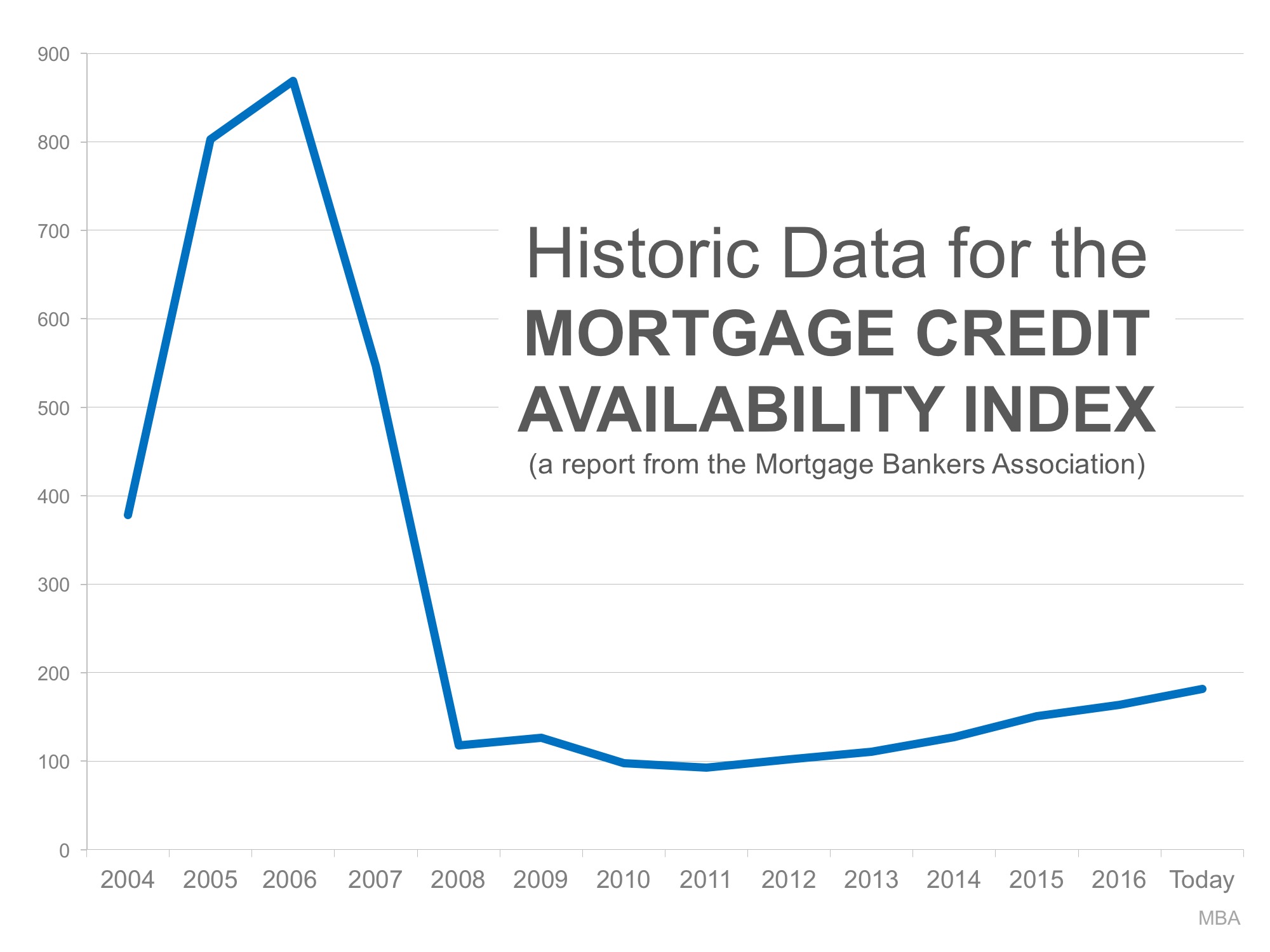 As you can see, lending standards were much more lenient from 2004 to 2007. Though it has gradually become easier to get a mortgage since 2011, we are nowhere near the lenient standards during the boom.
The Urban Institute also publishes a Home Credit Availability Index (HCAI). According to the Institute, the HCAI:
"Measures the percentage of home purchase loans that are likely to default—that is, go unpaid for more than 90 days past their due date. A lower HCAI indicates that lenders are unwilling to tolerate defaults and are imposing tighter lending standards, making it harder to get a loan. A higher HCAI indicates … it is easier to get a loan."
Here is a graph showing their findings: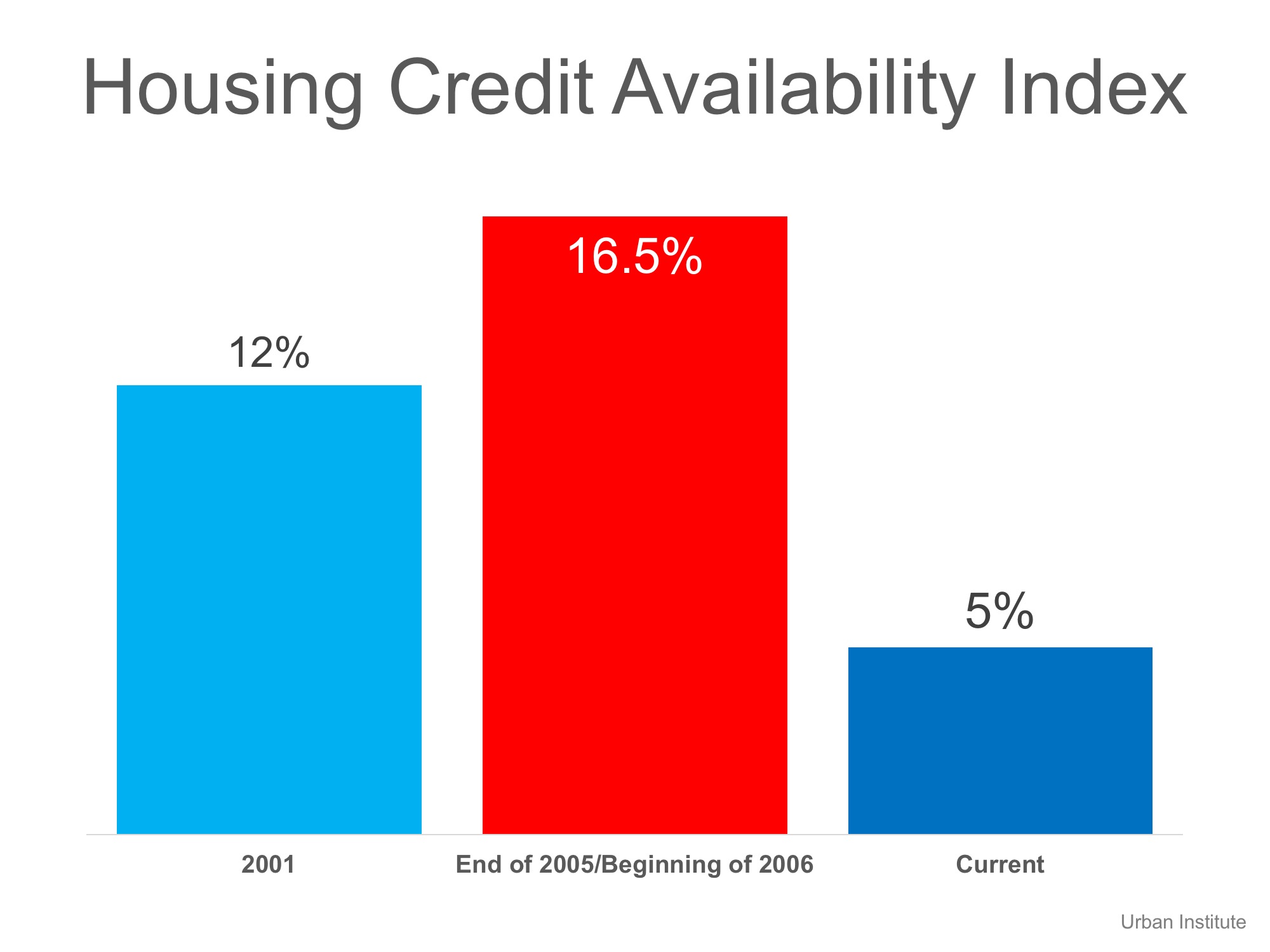 Again, today's lending standards are nowhere near the levels of the boom years. As a matter of fact, they are more stringent than they were even before the boom.
Bottom Line
It is getting easier to gain financing for a home purchase. However, we are not seeing the irresponsible lending that caused the housing crisis.
Read More
December 3, 2017
The City Of Carlsbad Real Estate Update...
Read More
December 1, 2017
The Real Reason Home Prices are Increasing
Read More
November 29, 2017
2 Charts That Show the Truth about Home Affordability
Read More
November 29, 2017
Low Interest Rates Have a High Impact on Your Purchasing Power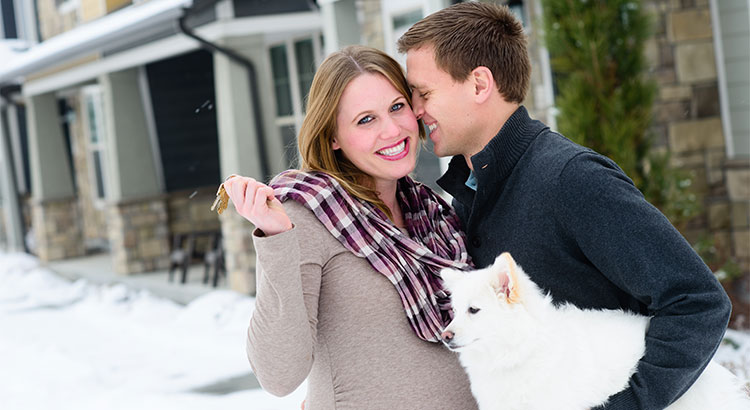 According to Freddie Mac's latest Primary Mortgage Market Survey, interest rates for a 30-year fixed rate mortgage are currently at 3.92%, which is still near record lows in comparison to recent history!
The interest rate you secure when buying a home not only greatly impacts your monthly housing costs, but also impacts your purchasing power.
Purchasing power, simply put, is the amount of home you can afford to buy for the budget you have available to spend. As rates increase, the price of the house you can afford will decrease if you plan to stay within a certain monthly housing budget.
The chart below shows what impact rising interest rates would have if you planned to purchase a home within the national median price range, and planned to keep your principal and interest payments between $1,850-$1,900 a month.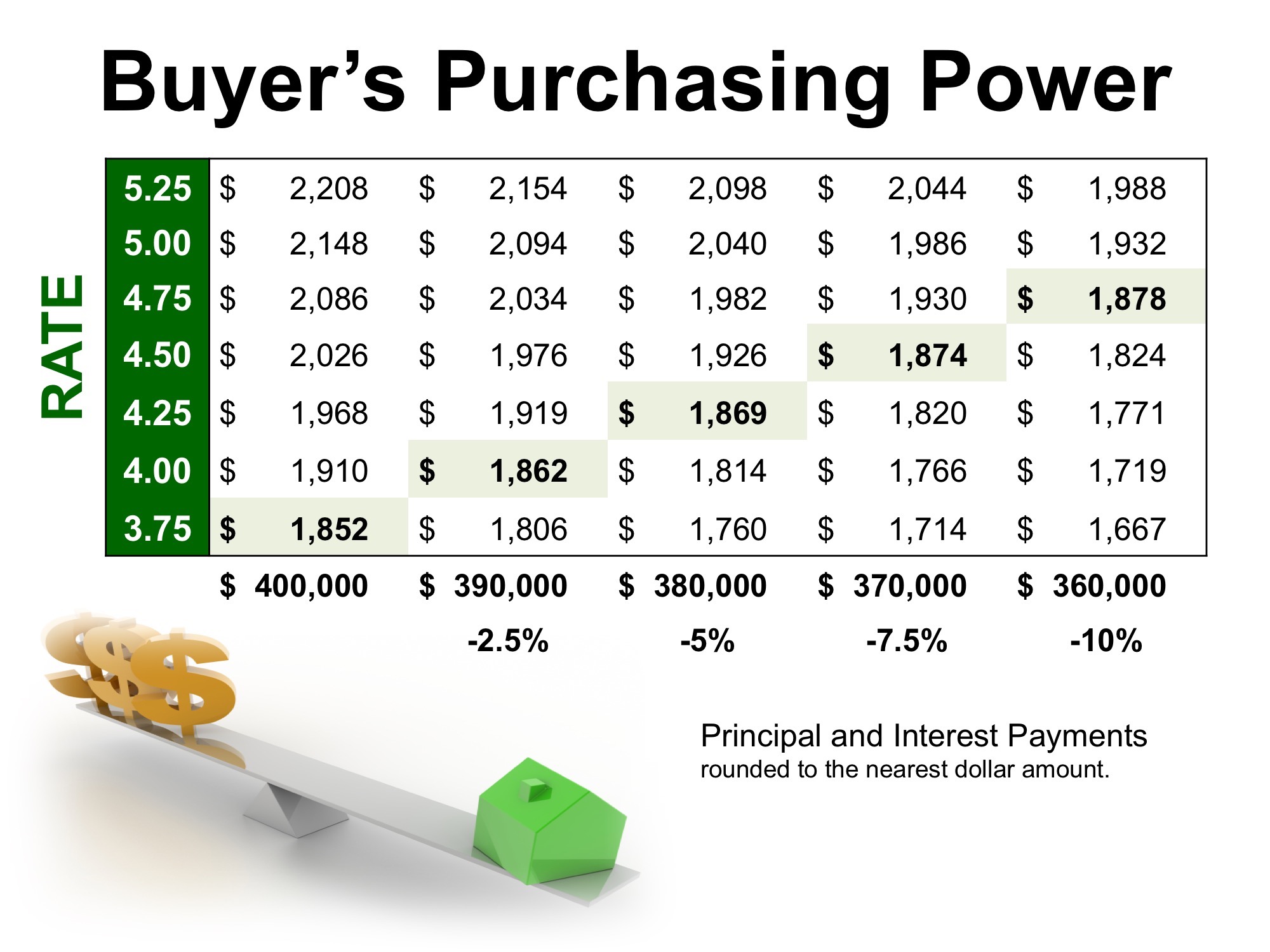 With each quarter of a percent increase in interest rate, the value of the home you can afford decreases by 2.5% (in this example, $10,000). Experts predict that mortgage rates will be closer to 5% by this time next year.
Act now to get the most house for your hard-earned money.
Read More
November 27, 2017
The Cost of NOT Owning Your Home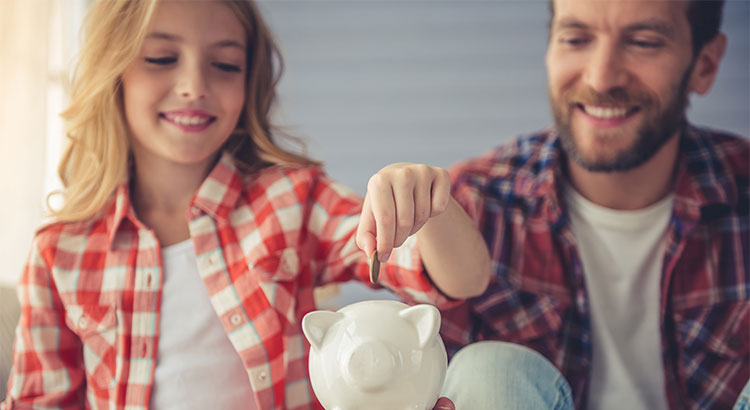 Owning a home has great financial benefits, yet many continue to rent! Today, let's look at the financial reasons why owning a home of your own has been a part of the American Dream for as long as America has existed.
Zillow recently reported that:
"In reality, buying or renting a home is an intensely personal decision, with emotional and even financial considerations that go beyond whether to invest in this one (admittedly large) asset. Looking strictly at housing market numbers, there is a concrete point at which buying a home makes more financial sense than renting it."
What proof exists that owning is financially better than renting?
1. We recently highlighted the top 5 financial benefits of homeownership:
Homeownership is a form of forced savings.
Homeownership provides tax savings.
Homeownership allows you to lock in your monthly housing cost.
Buying a home is cheaper than renting.
No other investment lets you live inside of it.
2. Studies have shown that a homeowner's net worth is 44x greater than that of a renter.
3. Just a few months ago, we explained that a family that purchased an average-priced home at the beginning of 2017 could build more than $48,000 in family wealth over the next five years.
4. Some argue that renting eliminates the cost of taxes and home repairs, but every potential renter must realize that all the expenses the landlord incurs are already baked into the rent payment– along with a profit margin!!
Bottom Line
Owning a home has always been, and will always be, better from a financial standpoint than renting.
Read More
November 26, 2017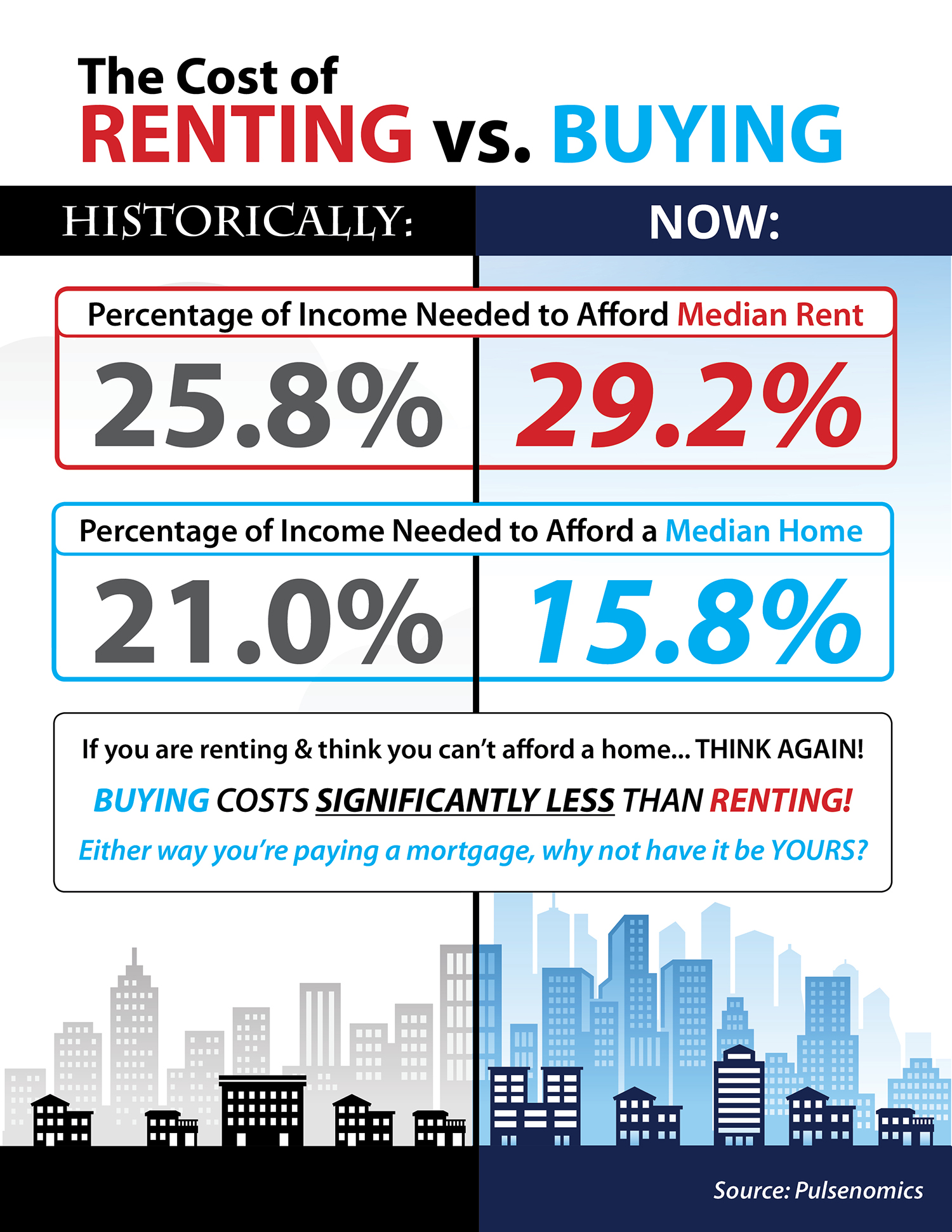 Read More